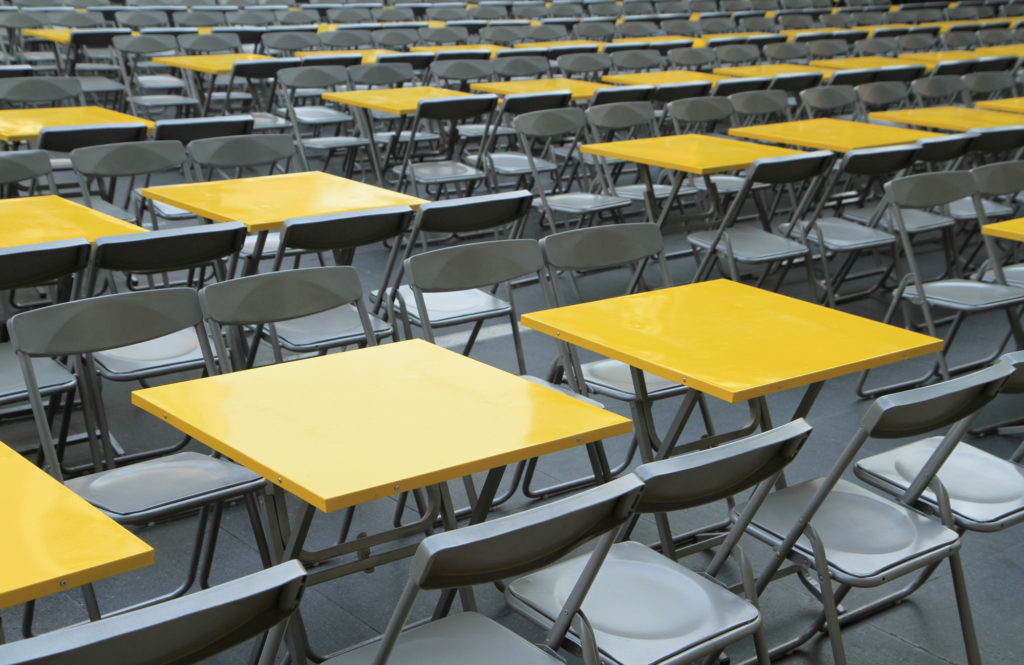 Just some arrangement of furniture can do wonders to your backyard or home or any venue for a party. A well-organized party does have impeccably placed furniture, be it tables or chairs. And this is what works in favour of these parties. Only a little effort is required to make your party guest-friendly and very attractive. It would probably be something; people would be talking on for days. This will ensure that your guests do not get accumulated just around the pool, or the ladies in their 5ft stilettos don't secretly harbour the wish to kill the host for not providing them with enough chairs to sit! Your party can take an entirely different turn just with the usage of some rented tables and chairs.
Even furniture is an important aspect of any party, in case you never paid attention to it. Table and chair rentals are most essential for any party planning for entertainment related facility. No matter what is the size of the event, be it a baby shower or a wedding party, conference meetings, backyard parties, birthday parties– they all require you to seat your guests somewhere.
Where do you think you are going to do that? Even your organizers and planners will have to secure enough furniture to make comfortable seating arrangement for all the guests who are attending the party. But again, buying tables and chairs is an expensive business especially when you are not a regular host to parties. That is when rentals facilities come into the picture. We as Table & Chair Rental Singapore provide the best and most affordable table and chair rentals in Singapore.
When you are throwing a party in and inviting a large number of guests, you do want them to enjoy themselves. Inflatable rentals can help ensure the party is a lot of fun. The young ones at an outdoor party will certainly love the presence of inflatable games and water slides. Adults might even enjoy the slides and games as well. Our rental services offer a bit more than just fun and games. The grown-ups definitely will like having access to a rented tent if the weather gets a little too hot or a little bit rainy. We provide such tents in stock.
Both inside and outside the tents, tables, and chairs are going to be appreciated by all the guests at the party. Sometimes, those organizing a party might become so focused on the unique things to rent, they might overlook taking care of the basics. This can prove to be very unfortunate because a party without a little help from the proper table and chair rentals service just might end up being an awkward affair.
There are a few critical reasons why it is necessary to rent tables and chairs for a big party from Table & Chair Rental Singapore. For one, it ensures the guests are comfortable. Nothing could be more embarrassing than seeing guests sitting on a grass lawn because there are not enough chairs. Eating meals can also be a little tight when there is no table space. Renting tables ensures such problems do not arise.
The ability to have a more related party with better use of space is possible when the right amount of tables and chairs are available. Table and chair rentals services can be sure the right size tables are provided for the event. All the persons throwing the party have to do is let the rental service know how many guests are expected and the size of the venue in which the party is taking place. The rental service may even be able to recommend a floor plan to enhance the organization of the event further.
The entire event looks a lot nicer when all the tables and chairs match. Nothing could be aesthetically worse looking than a party comprised of a hodgepodge of different tables and chairs that do not match. A much better look can be gained when all the tables and chairs are uniformly matched. The best way to achieve this outcome would be to rent from Table & Chair Rental Singapore.
The safety of the party attendees is enhanced as well. Properly maintained chairs and tables are not prone to breaking. A Table and Chair Rental Service is not going to let broken or worn out chairs go out its doors and to a customer's party location.
Various chairs can even give the guests a better view of all the inflatable activities going on. There is no reason for anyone to stand around and watch the kids go down a water slide or watch some adults have a friendly competition on the inflatable games. The audience can easily be seated in their chairs.
For those wanting their party to go as smoothly as possible, it needs the right setup. Renting tables and chairs from Table & Chair Rental Singapore can greatly help with this goal. Contact us today!